October 2017
David takes over as Club Chairman
David Wright has agreed to take on the mantle of Club Chairman. He formally took charge of Henley Squash Club at an Extraordinary General meeting on Thursday 5th October where he was proposed by previous Chair, Duncan Nightingale, and seconded by Richard Little, with no other candidates standing.
David is a mainstay of the club, playing in the internal League at the Division 1/2 level, and competing for the Henley teams in the Oxfordshire and Berkshire Leagues in the 2nd team. He was also a recent winner of the Welsh Masters. More details on that story are here…
Duncan will continue to organise the internal League and act as Membership Secretary.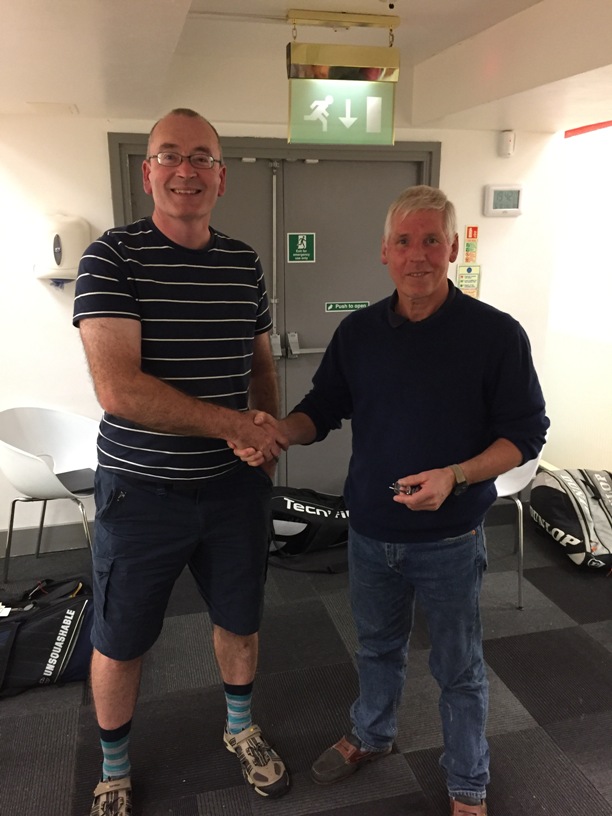 Duncan (left) 'passes the baton' to new club Chairman, David Wright