February 2016
Jill is National Champ again!
Jill Campion, who lives in Bix and plays squash at Henley Squash Club, has won the national over 55s womens' squash championship for the second year running.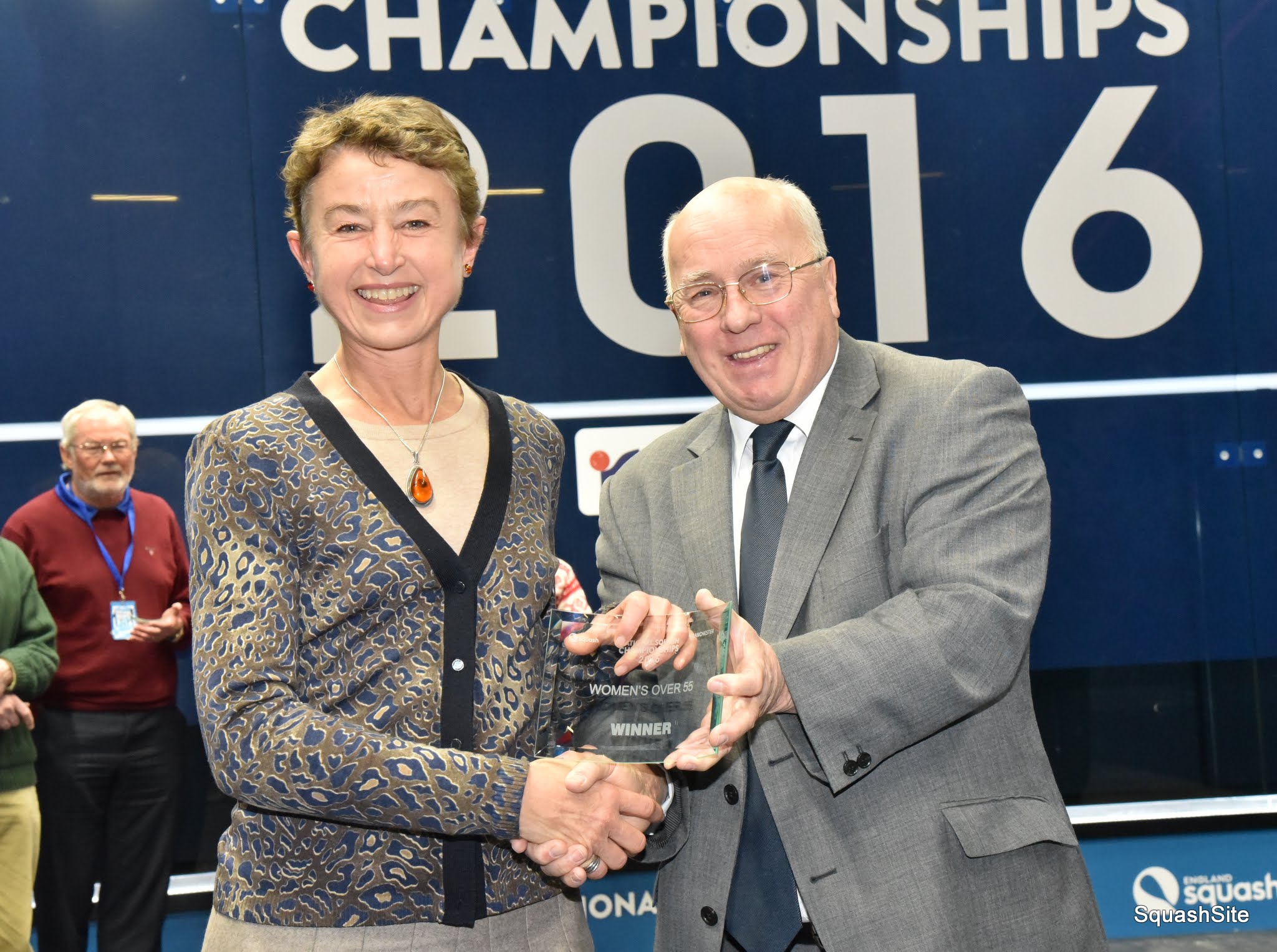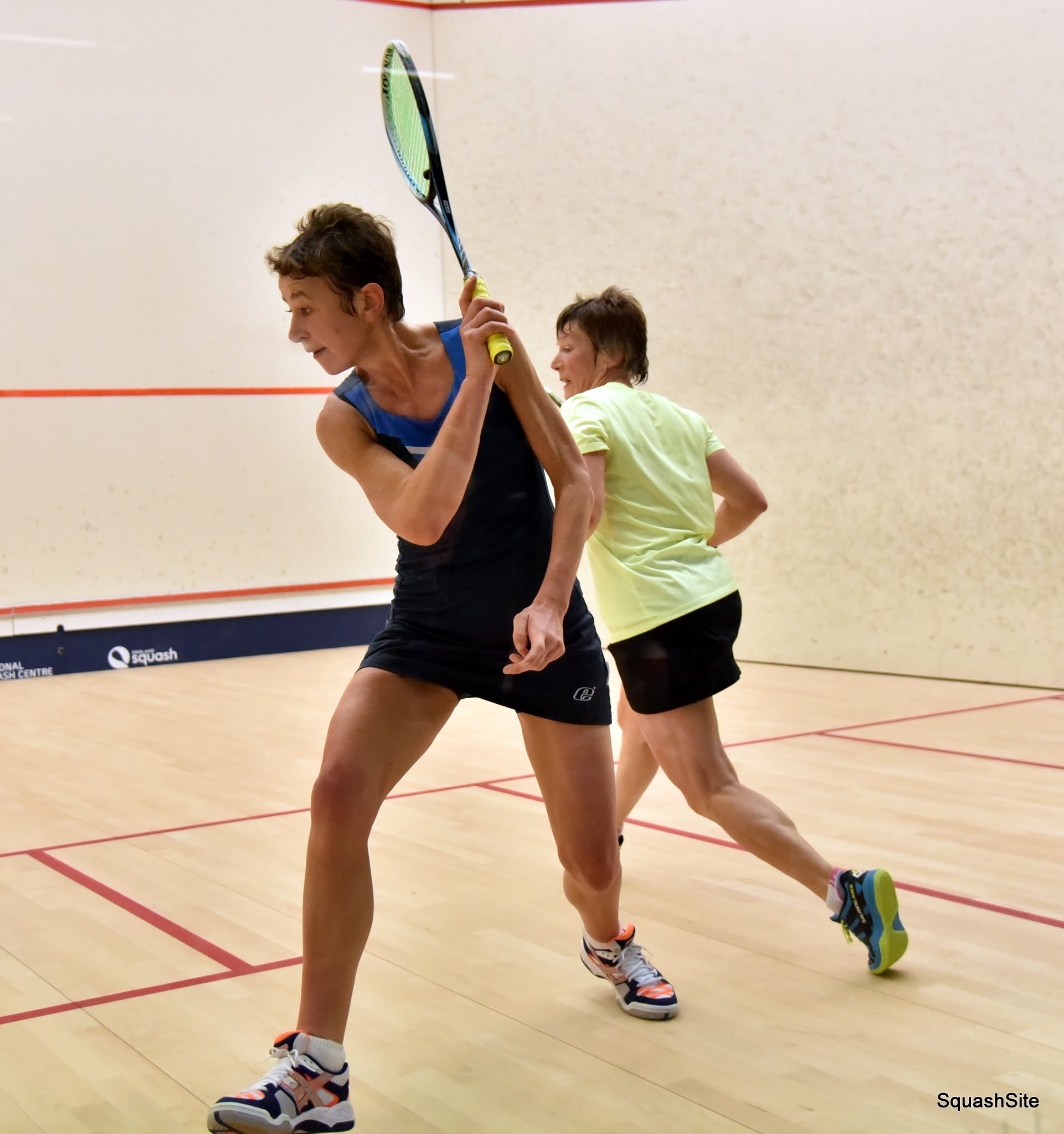 Jill faced tough opposition, not least from experienced Welsh international Lynne Davies in the quarter finals, who she beat 3-1, after a very nervous start.
Next she played Karen Hume, from Kent. "I have played Karen many times and know she is a fighter. I got off to a good start and won the first game comfortably. Karen then settled and found her length, making the next two games far tougher. I had to fight for every point and was glad to win 3-0″.
"I then faced Julie Field in the final – a rerun of last year's national final, and of the final of the European Masters in Sweden last August. Having won both those matches gave me self-belief and confidence. However, I know Julie is a canny player and excellent shot player and I would need to be playing my best. The first game was neck and neck and to be honest I felt she had the edge. At six all I decided to up the pace, which paid off and I scraped through to win that game 10-8. The second game was similarly equal, with the difference that I felt I was managing to dominate more and I won it 9-7. Leading 2-0 gave me the confidence to play better winning shots in the third, reflected in the 9-3 score. I am absolutely thrilled to win my second national title – it is a very special feeling."
Jill is currently also European over55s squash masters champion and British Open champion. She will be defending her British Open title in June.
Another story about Jill here…