October 2015
Handicap Tournament 2015
This year's Handicap Tournament was run on Saturday 17th October.
Jonathan Betts was the eventual winner – pictured here receiving his prize from squash legend Ross Norman.
Full report coming soon.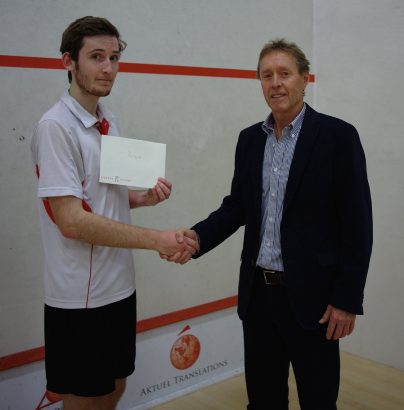 Prizes were kindly donated by club sponsor Aktuel Translations. 'As ever, we're keen to support Henley sports clubs wherever we can and Henley Squash Club is no exception. Ross Norman is a great ambassador for the game and we are proud to have him come along. For me, he embodies the idea of never giving up – having met and lost to Jahangir Khan on 30 occasions, he dug deep and won the world title, when it counted, on their 31st meeting at the World Championships final in 1986, ' says Aktuel Translations founder, Robin Bennett.