April 2016
Matt is Club Champ again!
Matt Marshall won an exciting final to the Aktuel Translations Cup, thus retaining his crown as Henley Squash Club champion.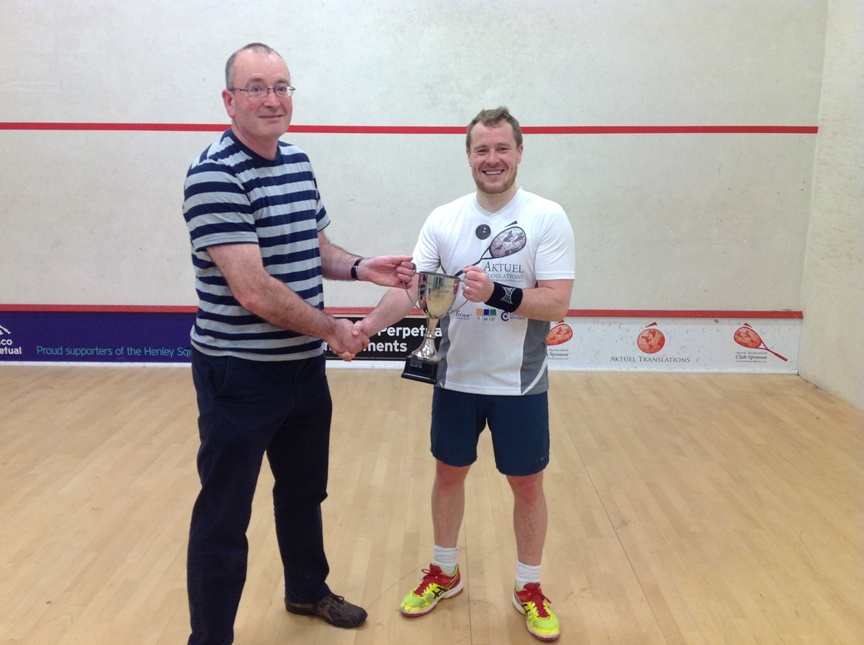 Matt Marshall receives the Aktuel Translations Cup from Club chairman, Duncan Nightingale
In the semi-finals, which took place the evening before Finals Day, Marshall had won a very tight match against Matt Baynes 3-2. Baynes looked to have the upper hand after coming back from 2-0 down to level the match at 2-2. But Marshall took the deciding game to win through.
In the other semi-final, Andy Lewis faced 1st team captain, and tournament organiser, Simon Street. Lewis had been playing a lot of squash in the preceding days and said he was feeling very sharp. And so it proved to be with the hard hitting Lewis winning out against Street's accuracy and range of shots.
In the final, Marshall was, on paper, the stronger player – but Lewis matched him point-for-point in the first game, before Marshall won a very tight game. The next two games were a little easier for Marshall and he ran out 3-0 winner.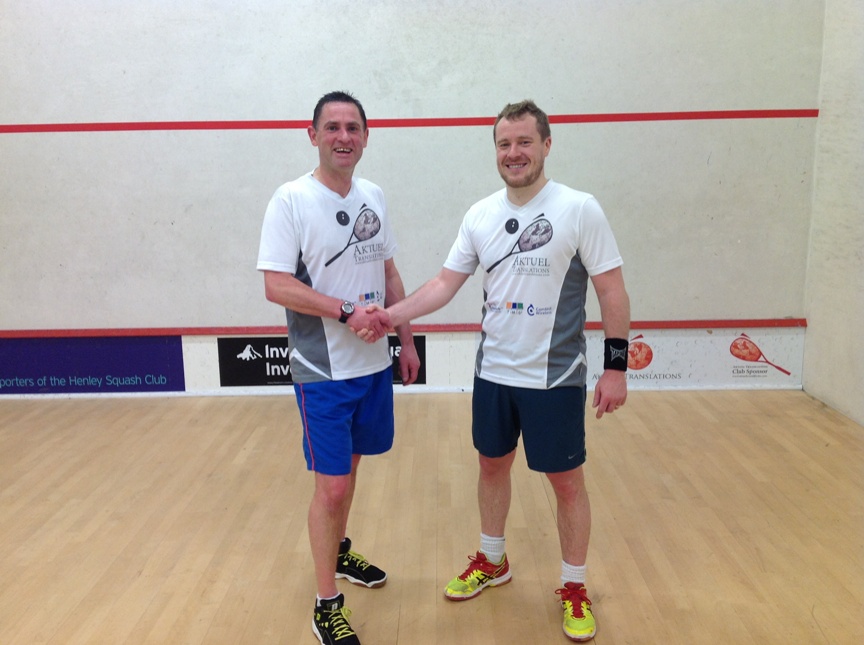 Championship Finalists: Andy Lewis and Matt Marshall
The final of the Plate competition, for players that were knocked out in the early rounds of the Championship, was played immediately before the Championship final.
One of the rising stars of Henley Squash Club, 15-year-old Jake Ireland, was up against Junior Club Chairman, Richard Little, who was conceding a few decades in age to his young opponent! But it was, if anything, Richard who charged around the court like a youngster – never giving up on a lost cause and bouncing off the walls in his determination to reach every ball. The match swung one way and then the other before reaching 2-2 and going to a deciding game. That also proved very close, but in the end Jake's youth and classy shots just won out against Richard's never-say-die attitude. All of us who have ever beaten Jake as he was rising through the ranks of Henley Squash Club should cherish the memory – because we won't ever do so again!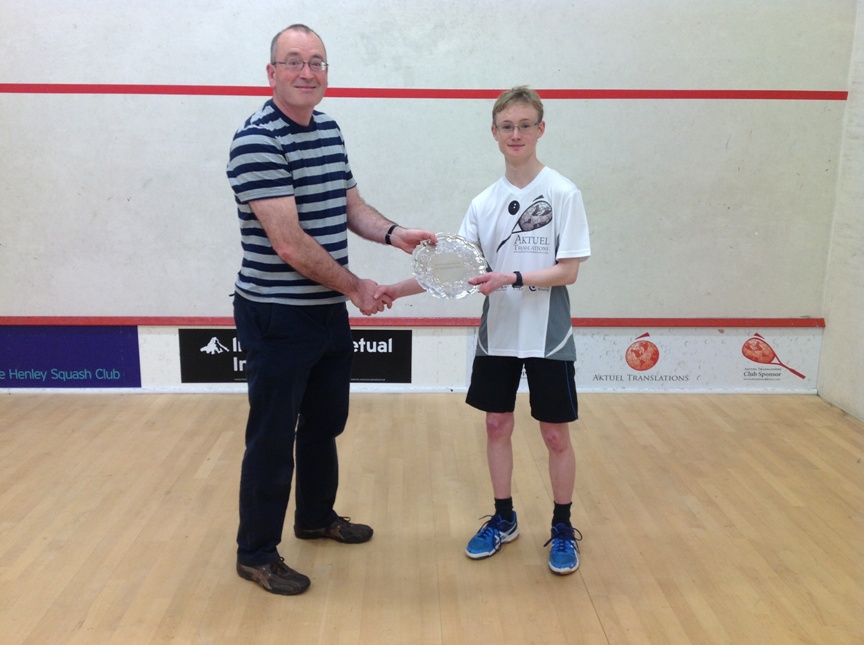 Jake Ireland receives the Plate from Club chairman, Duncan Nightingale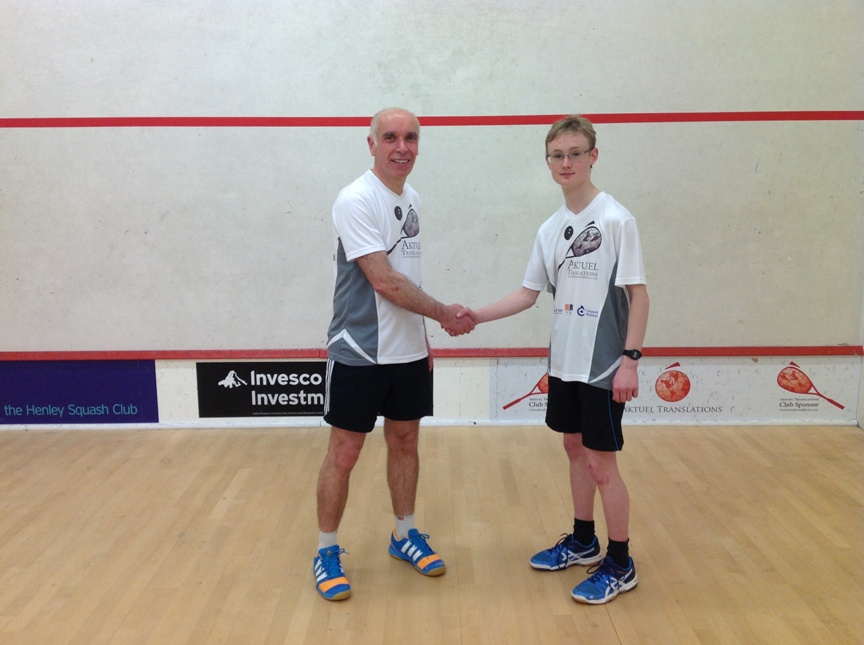 Plate Finalists: Richard Little and Jake Ireland
Many thanks to Simon Street for organising and running the tournament. The whole draw and all the results can be seen here…